Svanfjäder / Swan feather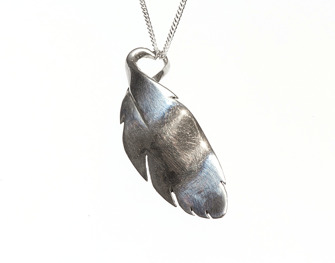 Pris:
1 400 kr
Inkl. 25% Moms
Art.nr:
P862315
Antal:
Detta är modellen med en fjäder. (Den finns även med dubbla fjädrar). Denna är 5 centimeter och väger cirka 9g
This is the model with one feather. It is 5 centimetres and weights 9g.

At this date we only sell with either "Cash on delivery" or "Prepayment". Our bank giro number is 434-5591 but most of our web-costumers contact us before they place an order. Be careful to report your full name and address, as well as the name of the product you are buying. Since we are producing all of our models ourselves not all of them are in stock at any given time, but be assured we are working hard to complete your order as soon as possible. Since we also is a bodily store in Kungsbacka/Sweden you can off course visit us there as well.